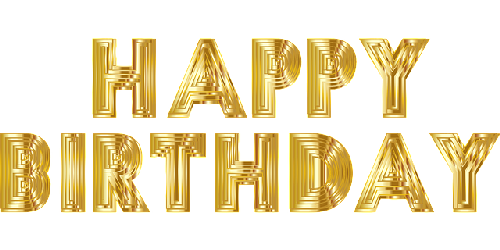 What better way to mark ten years of music making for a choir than a season of successful concerts?
Quelle meilleure façon, pour un choeur, pour ses dix ans de musique, que de conclure une saison de concerts réussis ?
From small beginnings in 2008 CANTIQUE has grown into a forty strong body of talented singers from a variety of nationalities.
Depuis ses débuts modestes en 2008, CANTIQUE s'est développé jusqu'à inclure 40 chanteurs de talent de diverses nationalités.
We sing challenging music which often reflects the diversity within the group.
Nous interprétons des musiques exigeantes qui reflètent souvent la diversité de notre groupe.
Our year's work ended with a concert in the magnificent and large Abbey of Solignac.
Nos années de travail ont été couronnées par un concert dans la magnifique et grandiose Abbaye de Solignac.
To a standing room only audience we sang Vivaldi, Leonarda and Mozart accompanied by a twenty-strong orchestra and a band of visiting students from the Guildhall School of Music in London.
Il n'y avait plus de places assises pour nous écouter chanter Vivaldi, Leonarda et Mozart, accompagnés par un orchestre de 20 musiciens et un groupe d'étudiants en visite qui venaient de l'École de Musique Guildhall de Londres.
These fine young players also performed arrangements under the direction of Alison Teale, principal Cor Anglais in the BBC Symphony Orchestra. Handel, Mozart, Tango music and Abba added to our Birthday celebrations!
Pour fêter notre anniversaire, ces excellents jeunes musiciens ont également interprété, sous la direction de leur professeur, Alison Teale, premier cor anglais à l'Orchestre Symphonique de la BBC, des arrangements de Haendel, Mozart, de la musique de tango et des morceaux du groupe Abba.
And now with la rentrée well under way it's time to turn our thoughts to new music.
Et maintenant pour la rentrée il est temps de penser à de nouvelles musiques.
2019 will see CANTIQUE performing a cappella as well as with piano accompaniment which will be provided by our own Madame José Carlosema.
En 2019 CANTIQUE chantera 'a cappella' aussi bien qu'accompagné au piano par notre chère José Carlosema.
We offer a taste of the Renaissance in three countries, beginning in Venice and the sumptuous sounds of Monteverdi, before travelling to Spain with music by Tomas Luis Victoria. We end our journey in England with John Blow and Thomas Tallis.

Nous voudrions offrir un aperçu de la Renaissance dans 3 pays différents, depuis Venise avec les notes somptueuses de Monteverdi, en traversant l'Espagne avec la musique de Tomas Luis de Victoria, pour finir notre voyage en Angleterre avec John Blow et Thomas Tallis.
The choir will premier 'A Christmas Triptych' by our director Colin Cartwright. These pieces are warm and evocative and full of tuneful harmony. They are sure to touch the hearts of all who hear them.
Le choeur créera 'A Christmas Triptych' — Triptyque de Noël, une œuvre de notre chef Colin Cartwright. Ces pièces sont chaleureuses et évocatrices et d'une mélodieuse harmonie. Elles toucheront le cœur de tous ceux qui les entendront.
Finally to the splendours of the Opera Russe and Borodin's Polovtsian Dances from Prince Igor. Fiery, passionate and powerful with one of opera's best-loved melodies, known much later as 'A stranger in Paradise'.
Et pour finir, les splendeurs de l'Opéra Russe : les Danses Polovtsiennes du 'Prince Igor' de Borodine, la puissance, la fougue et la passion avec une des mélodies les plus populaires de l'opéra, connue plus tard sous le titre « Un étranger au paradis ».
Make a note to look out for further news of our concert season 2019.
Aussi n'oubliez pas de faire une corne à vos agendas pour suivre l'actualité de nos prochains concerts en 2019.
We are currently recruiting tenors and basses in particular but anyone interested can find out more about us on our website.
Nous recrutons, ténors et basses en particulier, mais toute personne intéressée trouvera tous les renseignements nécessaires sur notre site web.
A.C.