Two recent events for Cantique have been the Forum des Associations in Rochechouart and our final concert of the 2019 season in Solignac.
The Forum was a good opportunity for us to meet with other associations in Rochechouart and for members of the choir  to show what we can do by giving a small concert.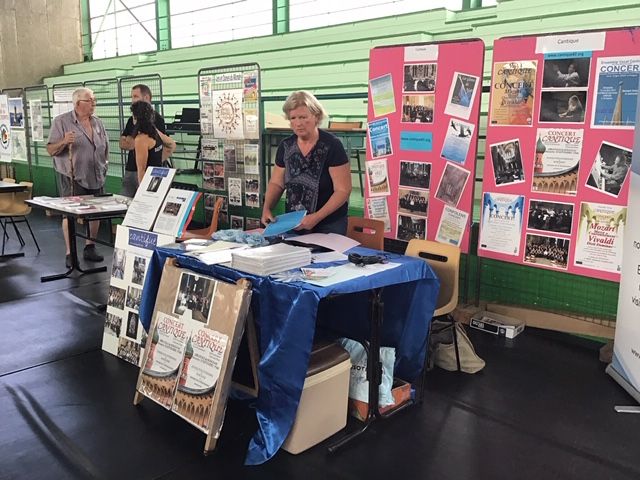 Our concert on 29-September in Solignac was a great success with a packed Abbey and a very appreciative audience. We did ourselves proud as a choir and we now look forward to learning our new programme for the new season.